---
TV Guide How To
To properly view the listings for programming found on LocalTel on the TV Guide web site, go to http://www.tvguide.com/listings and follow the instructions below...
---
Step One: Go to the TV Guide address listed above, locate "Provider" and click "Change"
---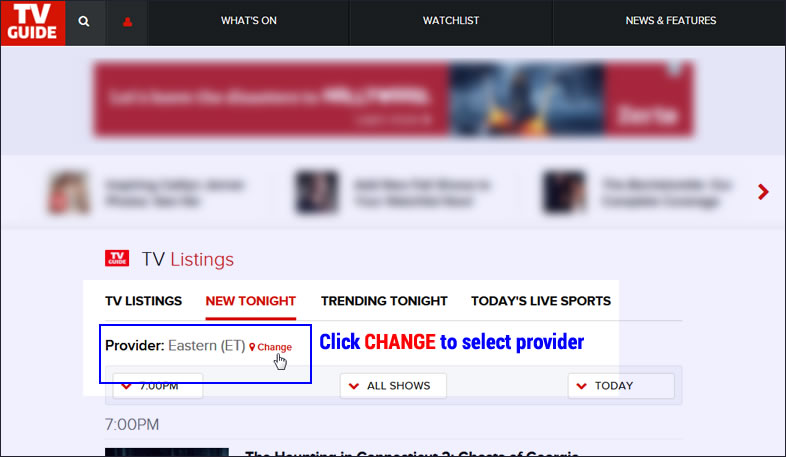 ---
---
Step Two: Enter your zip code and click "GO"
---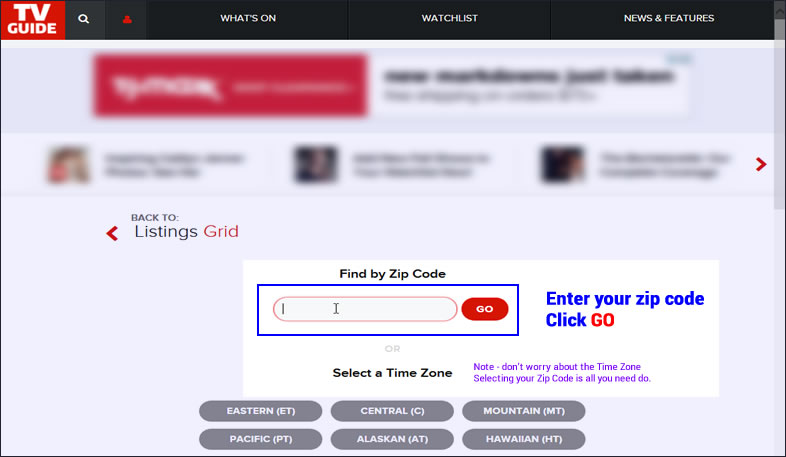 ---
---
Step Three: Under "CABLE" find the LocalTel listings and select the right one for your service.
---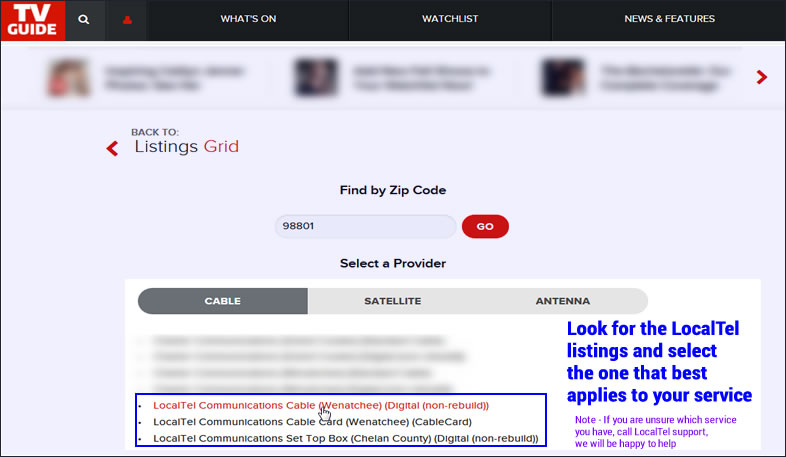 ---
---
Step Four: Select "WHAT'S ON" from the top menu and select the listing you want.
---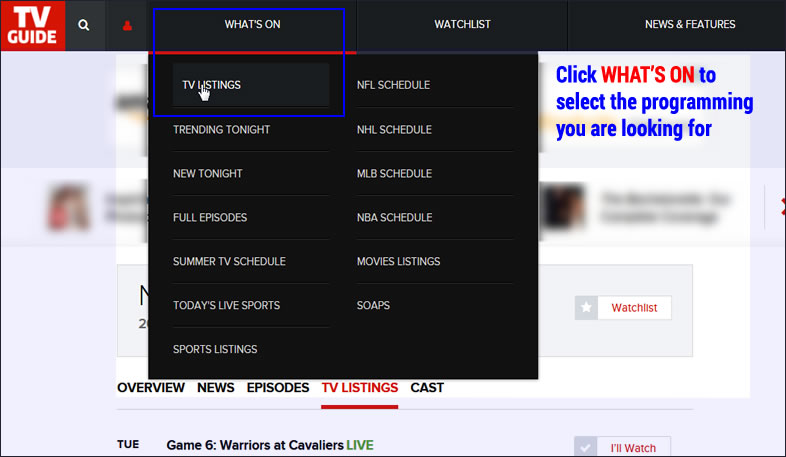 ---
---
Step Five: You're Done! Your browser should "remember" your settings now.
---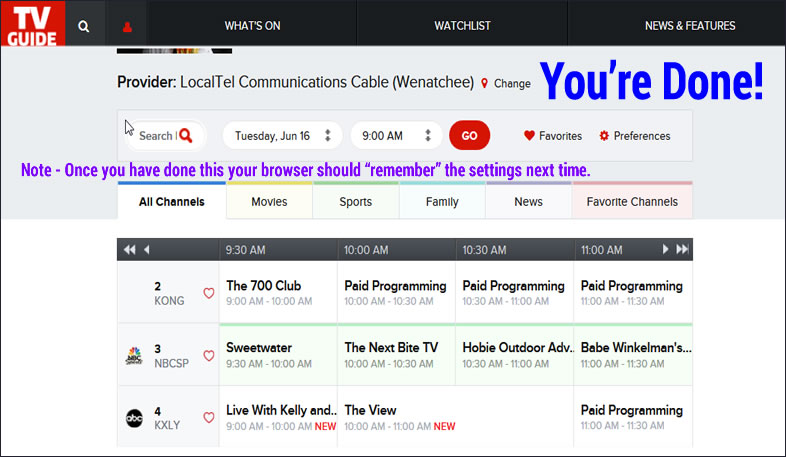 ---
View Music Channels
If you would like to see the music channels listed you must change the "Preferences" settings.
This is optional, if you don't wish to see the music channels you can skip the following.
---
---
Step Six: Change Preferences to see music channels.
---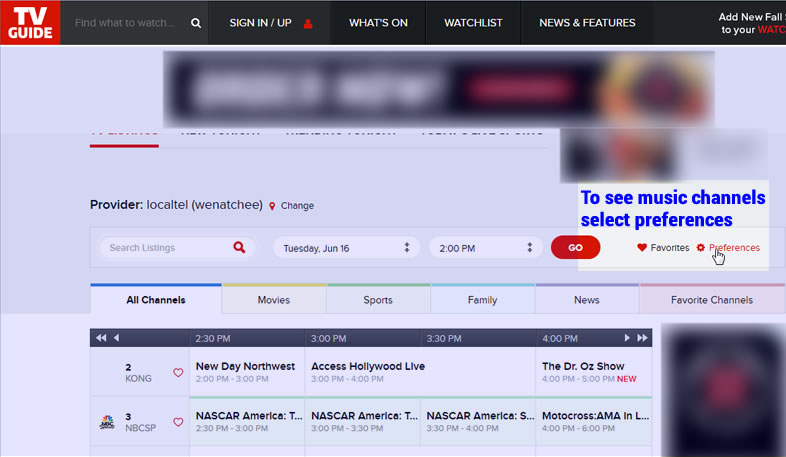 ---
---
Step Seven: Select "show music channels" and save preferences.
---